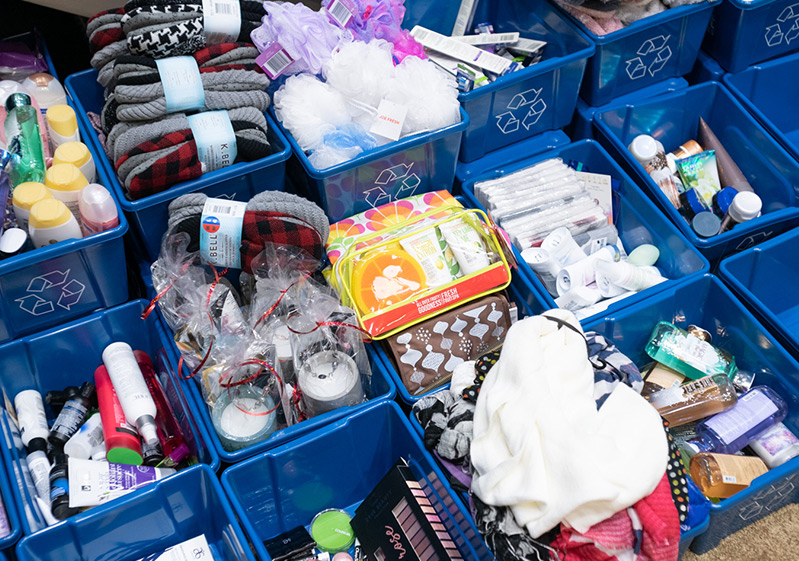 Suggested Basket Items
We will be able to accept monetary donations and new essential items as this year has been especially challenging for WIN House. For our Baskets of Hope, here are some other suggestions:
Small Fleece Blanket
Robes, pajamas, scarves
Indoor/ Fuzzies Socks or slippers
Journals and books
Body care, hand lotion, bath bombs
Perfume, cologne, fragrance mist
Jewelry
Hair drying cap
Cosmetic products
Manicure & Pedicure products
Makeup, Hairbrush, Nail polish
Essential Oils and candles
Gift cards
Feel free to partner with a friend or two to shop! We've found success at places like Costco, Winners, department and variety stores or even local boutiques to find comfort items for the baskets.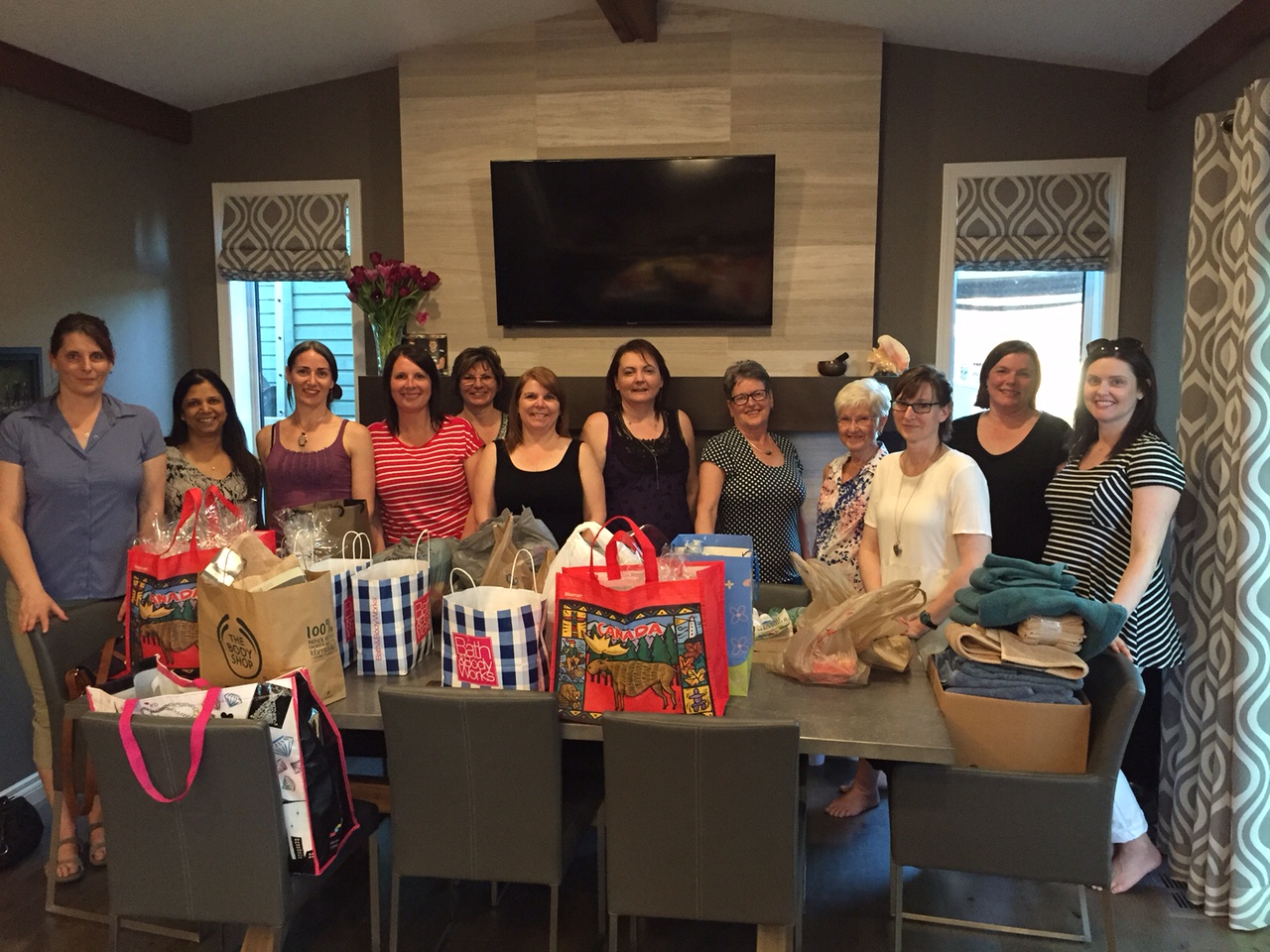 Host your own Baskets of Hope!
Although an event now attended by over 150 women in Alberta and Saskatchewan, Baskets of Hope started with just 12 friends in a living room. We now have friends of our event who have started their own Basket of Hope event for local charities in their neighbourhoods – nothing makes us smile more than hearing these stories!
If you would like to start your own event, reach out to your local shelter or women's group to see if they are interested in partnering and identify any key needs. What a great reason to get together with friends!