SOFIA House
In Regina, Baskets of Hope supports SOFIA House. SOFIA House provides comprehensive services to families who have experienced domestic violence. They provide a safe environment through 10 furnished apartments equipped with basic essentials for everyday living. Included in the housing program is the security provided at SOFIA House. They work diligently at keeping the location confidential and have security cameras for safety. They also employ a House Coordinator who works during evenings and weekends which is reported to give the women a sense of comfort.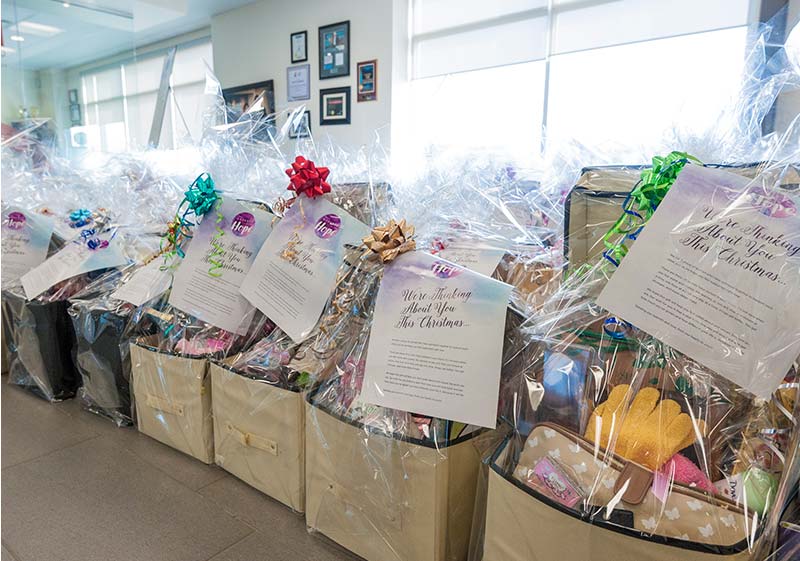 BASKETS OF HOPE REGINA 2018
ROHIT SHOWHOME
|
3274 Daphne Street, Regina, SK
Baskets of Hope is an annual event hosted by Rohit Communities. Started in Edmonton in 2010, we have now expanded this amazing initiative to Regina! Taking place around Mother's Day, this event aims to bring compassionate women in the community together to help those escaping domestic violence. A women's only event, Baskets of Hope accepts donations from anyone wanting to bring joy into the lives of the women and children of Sofia House!
For those attending, we ask that you bring 12 items to donate to the baskets. Suggested items are listed in the Get Involved page. RSVP today!